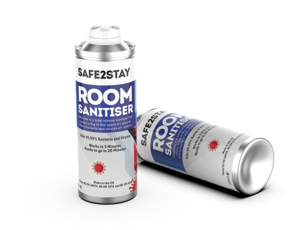 Covid 19 – extra items and facilities to keep you safe
We are delighted to confirm that Birchcroft-hideaway re-opened in early April 2021 and welcomed our first guests on 2 May 2021. Now in March 2022 we can announce that Covid rules have all been removed BUT we think some are still advisable for everyone's safety - our guests and our staff.
We do hope that you are all well and that you have managed to get through this strange period of lock-down. The rhododendrons will be blooming soon and even the lawns have been mowed. Following the government's guidelines, we are in the process of keeping a few safe guards as below:-
- new even stronger cleaning regime with BS EN standard 14427 so unfortunately this will keep our change-over times. Check-in will remain at 5pm but you can leave suitcases earlier. If however we do not have back to back change
overs, we might be able to offer you an earlier check-in. We will let you know nearer the time.
- hand sanitiser at the front door and individual ones too
- new bedding that can be washed at higher temperatures and so ensure we meet health and safety checks
- pillow protectors are always used.
- all pre-covid facilities have been re-instated
- the children's playhouse is now open again but if you are bringing childr
- entry to the property is by contactless entry; all contact with us is via email or telephone and we will not be in the property during you stay. My assistant Mary will now be in the new office in the garage but has no contact with the house or with the guests unless you ask her questions. She only works 3 mornings a week and they are mainly change-over days. The gardeners may arrive but you will be informed in advance and they do not come anywhere near the house.
- please use the dishwasher for all your plates, cutlery and pans so that you maintain our high standards for your own safety. We will have re-washed all clean cutlery, etc prior to your arrival.
- we will ask that you strip the all the beds [just leaving mattress covers and pillow protectors] before your departure and place the bedding in each bag that we will provide in each bedroom. We will then take the sealed bags to the laundry where they will be specially laundered and returned to us in clean bags. Pillows will have pillow protectors and pillowcases on them for your safety.
- we will steam clean soft furnishings where necessary
- should you have any symptoms of Covid-19 during your stay, we ask that you contact us immediately. We will provide a bodily fluids clean up kit for your use should you need it. You can use the temperature scan to check your party's temperature at any time during your stay.
- directions to hospital are clearly displayed on the noticeboard in the hall
We hope that all these things reassure you and that you have a great holiday in our property.
- Our new TouchStay app can be downloaded to your phone once you have booked and it will keep you up to date and Covid safe with all the information on local amenities, instructions on how to operate all equipment in the house as well as maps to assist your travel.