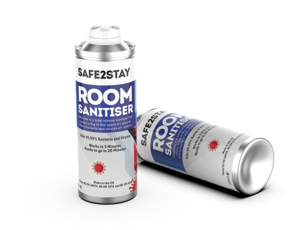 Covid 19 – extra items and facilities to keep you safe
We are delighted to confirm that Birchcroft-hideaway is re-opening in early April and welcoming our first guests on 2 May 2021.
We do hope that you are all well and that you have managed to get through this strange period of lock-down. The rhododendrons are blooming and even the lawns have been mowed. Following the government's guidelines, we are in the process of changing a few things and below I have listed some of them.
- new even stronger cleaning regime with BS EN standard 14427 so unfortunately this will extend our change-over times. Check-in will usually be 5pm now. If however we do not have back to back change overs, we might be able to offer you an earlier check-in. We will let you know nearer the time.
- hand sanitiser at the front door and individual ones too
- new bedding that can be washed at higher temperatures and so ensure we meet health and safety checks
- all duvets, pillows, mattress covers etc that cannot be washed each week will be bagged and stored for a least 72 hrs [usually a week] before being used again
- removal of difficult to clean items to ensure a spotless environment for your safety
- the children's playhouse will usually be closed but if you are bringing children we will discuss alternatives for you